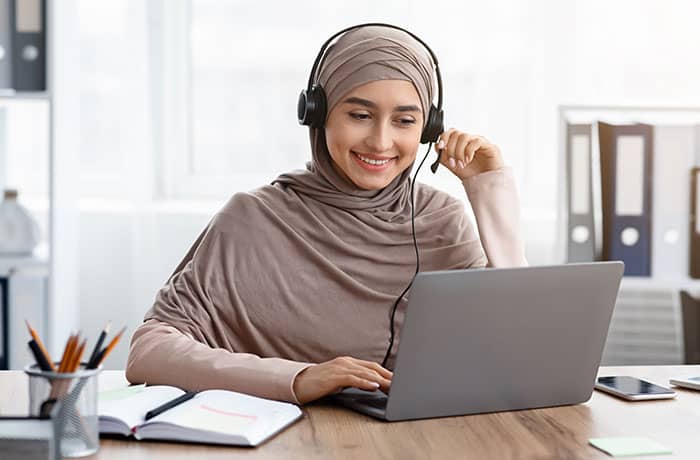 I engaged Mariam as a cultural advisor prior to attending a speaking engagement in the MENA region. I was deeply impressed by Mariam's cultural knowledge and even more-so by her ability to communicate this knowledge in a way that was accessible, useful and responsive to my requirements. She was gracious and patient in her manner and ensured that I felt prepared and confident well in advance of my travel date.
Nicole Stephensen
Privacy Expert
We provide Arabic language educators for business, government staff, diplomatic postings and individuals.
Our Arabic language educators are qualified teachers who have gained experience through their employment in the Middle East, United Arab Emirates and Australia.
We offer intensive short courses (6 weeks) or long-term courses.
Courses can cover both dialects and Modern Standard Arabic to give the student the ability to make conversations in various settings, as well as read and write.
Our Courses cover the basic skills to enable the student to meet and greet, respond properly to some requests and handle basic day-to-day activities using the Arabic language.
For those who wish to learn Arabic language and grammar in more depth, we offer longer term options.
All courses are run on a on-demand basis.
Class sizes
Classes may be conducted one on one, or in groups of 2 to 6 people.
All classes are currently delivered online. After COVID-19 restrictions are eased, classes will also be delivered face to face.
Arabic language course lengths
Depending on the depth of the Arabic language you wish to learn, courses vary from 6 to 12 months.
Long Term Courses – vary from 6 to 12 months.
Intensive Courses – 6 months x 6 hours per week, 2 or 3 days per week.
Part-time Courses – 12 months x 4 hours per week, 2 days per week.