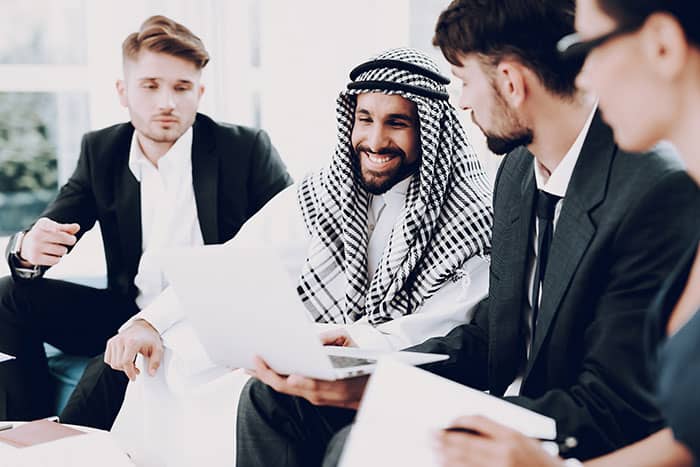 Our full list of services:
Interpreting
Translations
Proofreading / Editing
Legal matters
Immigration
Scientific texts
Localisation
Video translation
Subtitling
Voice-over production
Transcreation
Teaching Arabic Language and dialects
Teaching Arabic names pronunciation
Cross-cultural training
Website translation
The Arab Gulf and Middle Eastern business etiquette
Aviation Australia has relied on the assistance of Arabic Visitors Services for the past 3 years in supporting our international student base. Their translating assistance and Nagwa Elliott's services as an interpreter and cultural advisor/educator have always been efficient, effective and reliable.
Terry Ward
Chief Operations Officer
Middle East Connect and Cultural Advisors works to create a bridge of understanding between Australians and the people of the Arab Gulf.
M.E.C.C.A. assists:
Australians visiting the Arab Gulf and the MENA region to work or conduct business.
Arabic visitors to Australia for business or holiday
Arabic students studying in Australia
Training Topics include:
Geography of the Region – The Arab Gulf, The Middle East & North Africa
Brief History of the Region – Ethnicities, Religions, Tribes
Animosities in the Region that may have an impact on business and reasons behind them
An overview on the different dialects.
Muslim calendar and weekdays differences, holidays and times of the year to avoid, such as the month of Ramadan
Etiquette in a social and a work context e.g. face to face meeting, time of arrival, greetings, eye and physical contact with females and males
The way you present yourself including dress code both socially and in work meetings.
Business in the Middle East is highly dependent on personal relations. Learn the legal implications, meetings and "processes" during a meeting, negotiations and the use of body language
Social interaction including invitations to share meals, coffees, prayer times
Learning important and useful words for an easier interaction.
Cultural Education/Training
Mariam Elliott attended the Education Queensland International office for a cultural education session with three employees who were expecting seven Saudi Arabian University and High School educators to tour High Schools and the Universities of Brisbane and Queensland.
The Saudi delegates were interested to learn how our classes were constructed, new technology available to teachers and the way teachers and students communicated. The delegates wanted to implement some of these ideas with their students on their return, but in a culturally more acceptable manner.
Mariam also acted as their personal interpreter for the five days whilst they were touring the Brisbane schools.
Personal Mentoring
Mariam Elliott has mentored international students and helped them to adapt to the Australian/western culture, some of whom were out of their country for the first time and were missing home and their families. Western culture had given them a cultural shock, which caused them to be either very shy and withdrawn, or misbehaving badly.
UAP engaged Mariam Elliott of MECCA and her team to provide Arabic-to-English translations and cultural awareness training to UAP staff. This was a complex and exacting task that Mariam and her team completed with the utmost professionalism and within our very tight deadlines.
UAP was delighted to work with Mariam and her expertise in translation and in providing cultural knowledge were integral to the success of this project.
UAP is happy to recommend Mariam and MECCA to other potential clients who need expert and professional assistance dealing with projects based in the Middle East and North Africa (MENA) regions.
Matthew Tobin
Founder/Managing Director, UAP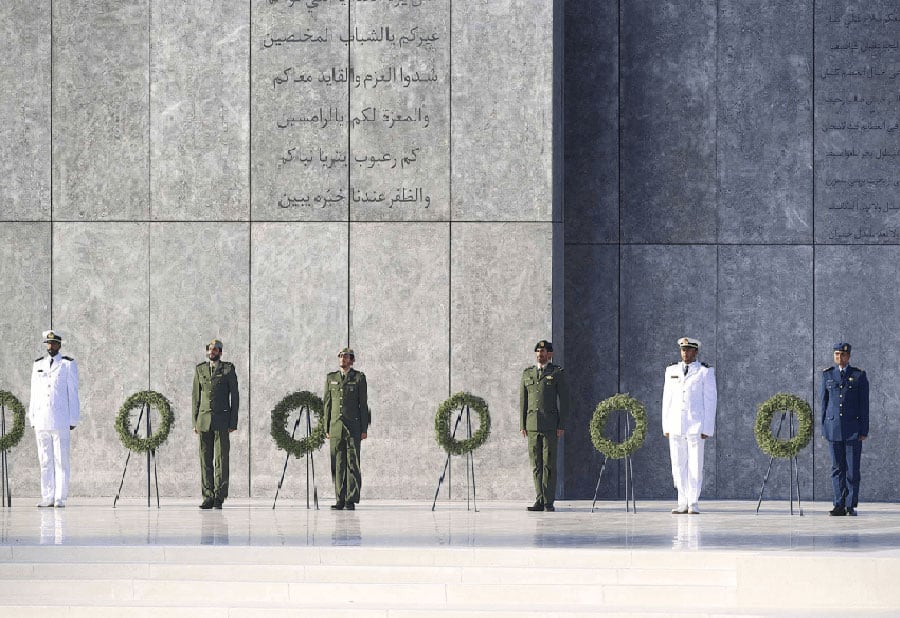 Image courtesy of Urban Art Projects

Urban Art Projects Translation
Middle East Connect & Cultural Advisors worked with a team from Urban Art Projects on an art monument commissioned by His Highness Sheikh Mohammed bin Zayed Al Nahyan, Crown Prince of Abu Dhabi and Deputy Supreme Commander of the UAE Armed Force.
M.E.C.C.A. delivered translations for the poems which were engraved on the tablets featured on the monument.
The UAP project team also requested M.E.C.C.A. to explain the cultural meaning of the poems and advise on the appropriate font to be used for such an important and sensitive delicate project.